POPPY CONDEMNS THE DAMAGE CAUSED TO SHARED VEHICLES FOLLOWING THE BELGIUM/MOROCCO 2022 MATCH IN BRUSSELS
This Sunday, after the football match Belgium-Morocco at the World Cup, outbursts took place in the streets of Brussels, and some vehicles of shared mobility were vandalized, destroyed and burned.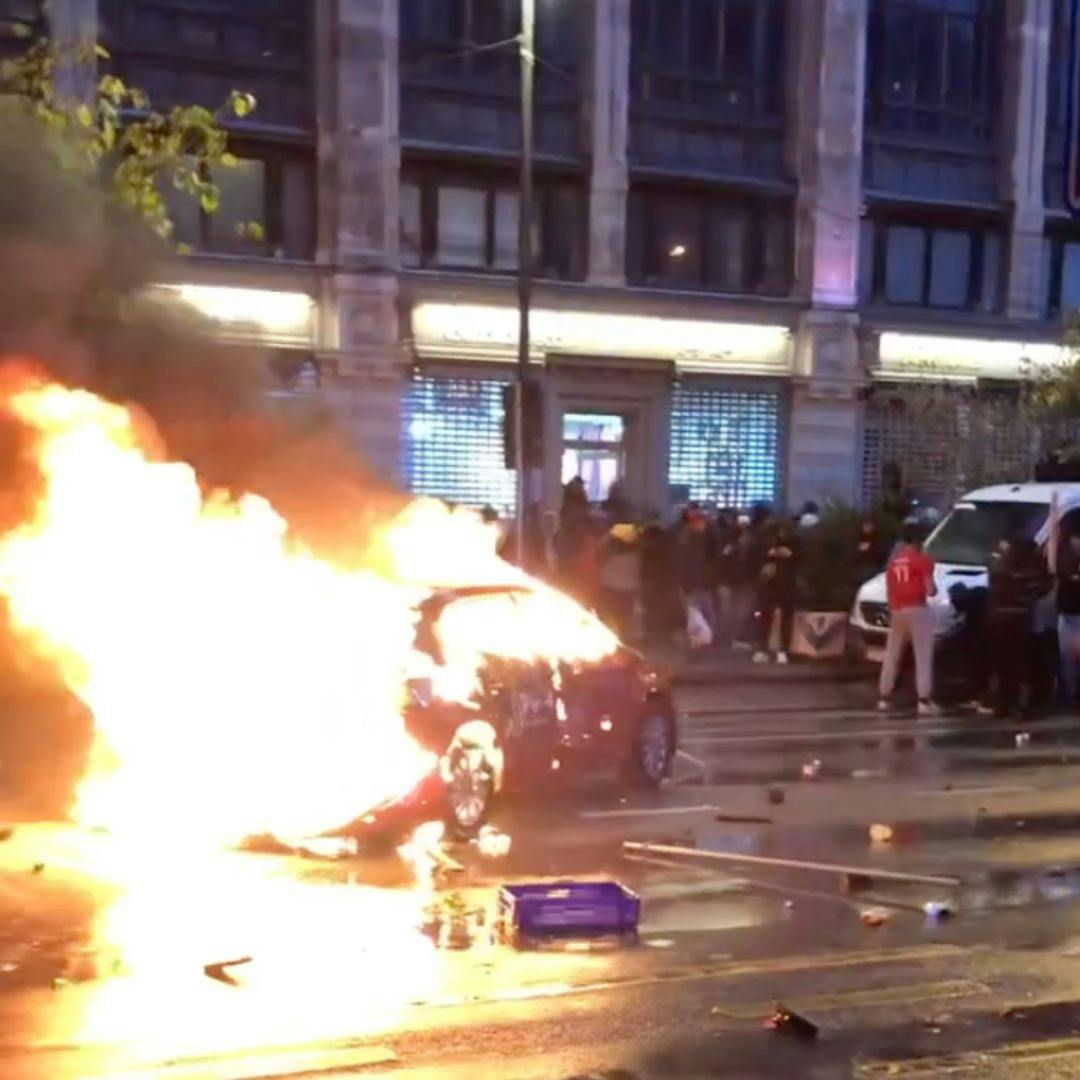 SPORT SHOULD REMAIN A PLEASURE
Football is a respectful sport, and victories must be celebrated with the utmost res- pect for public order as well. The sportsmanship was not present everywhere yesterday afternoon. Sport should remain a pleasure and not an opportunity to create outbursts and breakage in the streets of Brussels.
Poppy Mobility as well as other actors of shared mobility saw their vehicles destroyed last night. Pure vandalism that Poppy obviously condemns.
POPPY DOESN'T SUPPORT THIS TYPE OF BEHAVIOR
Several damages were caused and people were injured. These overflows destroyed urban equipment, bicycles, kick scooters, as well as cars. Poppy doesn't condone the vandalism and violence that took place throughout the street.
Shared mobility and car sharing in Belgium is trying to make their place, especially in big cities like Brussels. Unfortunately, this kind of behavior makes the development of shared mobility in general even more complex. Poppy is not discouraged and stands up to these acts of vandalism.
Poppy thanks the police force for their intervention and for maintaining public order following the outbursts. Let's support each other, and not support this kind of behavior!
Poppy would also like to thank their loyal users, as well as other people who have alerted us of the situation through numerous messages and all the messages of support received. Poppy is committed to the safety and proper use of its vehicles and believes in the future of shared mobility in urban areas. Poppy will not stop and will come out stronger thanks to the support!
STRONGER TOGETHER !